THE PERFECT

CORONA-CONSCIOUS TEAM-BUILDING ACTIVITY

 FOR YOUR TEAM!
Each guest receives a set of protective gloves, mask and a coat on entry.

WE'VE ALWAYS DONE it this way. Covid-ready before it was cool!
Exclusive access to our 250m² warehouse studio for up to 50 people.

Our giant sliding doors give your group a taste of the outdoors away from the rain!
Improved workshop formats focused on safety and social distancing.

Keeping you safe and making you look the real deal!
PERFECT FOR:
YOUTH PROJECTS
OUR GRAFFITI EXPERTS WILL TEACH YOUR GROUP ALL THE SPRAY PAINT SKILLS THEY NEED TO CREATE SPECTACULAR STREET ART. WE'LL BRAINSTORM IDEAS THEN CREATE GIGANTIC GRAFFITI AND STREET ART THAT YOU WILL BE PROUD OF!

€45-175 per person (PRICING depends on group size)
PERFECT FOR:
TEAM BUILDING
YOUR GROUP WILL LEARN ALL THE BASIC SPRAY PAINT SKILLS, INCLUDING HOW TO CREATE AND PAINT STREET ART STENCILS. USING THESE NEWLY LEARNED SKILLS, YOUR TEAM WILL CREATE A MASSIVE GRAFFITI CANVAS, AND WE WILL DELIVER IT TO YOUR OFFICE AFTERWARDS TO HANG PROUDLY!

€45-175 PER PERSON

(pricing depends on group size)
THE ULTIMATE WORKSHOP! YOUR GROUP IS SPLIT INTO SMALL TEAMS AND WORKING TO A PRE-CHOSEN THEME, THEY MUST CREATE THE BEST GRAFFITI POSSIBLE BEFORE THE TIMER HITS ZERO. YOU DECIDE WHO WINS, AND WHO GOES HOME A LOSER! THE WINNING TEAM TAKE HOME THE 'GRAFFITI BATTLE CHAMPS' TROPHY AND, MORE IMPORTANTLY, BRAGGING RIGHTS!

€45-175 PER PERSON (Pricing depends on group size)

ENHANCE YOUR EXPERIENCE!
MAKE YOUR WORKSHOP MORE ENJOYABLE WITH OUR AWESOME EXTRAS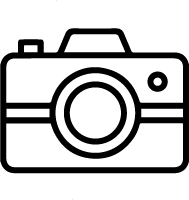 WE'LL PROVIDE YOU WITH AMAZING SHOTS OF EVERYONE IN ACTION ALONG WITH A GROUP PHOTO IN FRONT OF YOUR MASTERPIECE!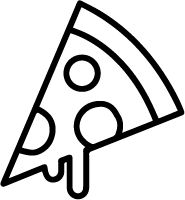 FEED THE GANG WITH DELICIOUS GOURMET PIZZA OR IF YOU'RE NOT SO HUNGRY, CHOMP ON A SELECTION OF NIBBLES.
GRAFFITI IS THIRSTY WORK! ENJOY A SELECTION OF REFRESHMENTS BEFORE, DURING & AFTER THE FUN.
A professional graffiti artist will spray paint artwork on A LARGE canvas. YOUR group WILL add the finishing touches by applying their NEWLY LEARNED graffiti tagS!